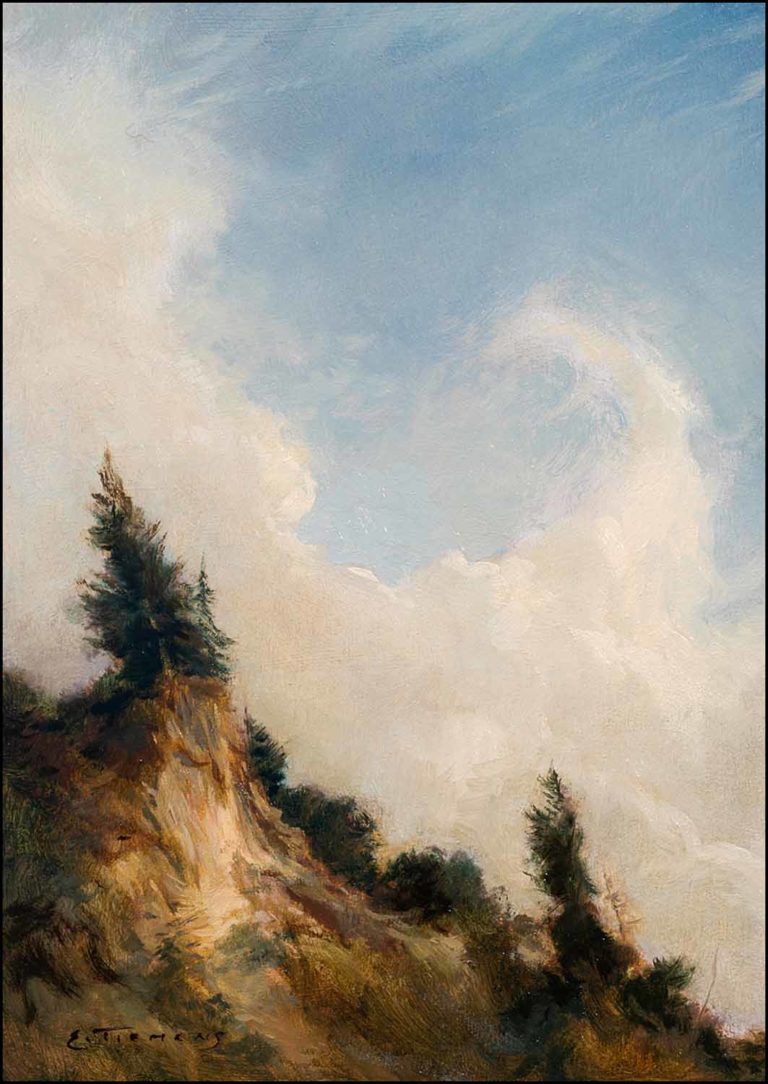 ERIK TIEMENS
Poetically capturing the vibrant spirit of the California landscape, Erik's work reflects his strong admiration and appreciation for the old masters.
In his latest works, Tiemens explores the theme of ruins reimagined in Northern California, as well as the relationship between European art from the Dutch Golden Age and classical historic paintings from Rome in the 1600s. The similarities of the Roman Campagna and the golden state's oak-covered hillsides proves to be a fruitful area of discovery in finding a synthesis to the pictorial past.
Erik Tiemens is known internationally as a painter of fine landscapes with a classical influence. He studied traditional drawing and painting at Art Center College Of Design in Pasadena, California, graduating with distinction in 1990. He has since worked on many film and design projects, primarily as an art director for Lucasfilm, creating storyboards, concept sketches, paintings and providing art direction. While working in the entertainment field he has never wavered from his passion for traditional art.
Fueled by travels to European art museums and absorbing scenic cities and towns, Tiemens always sketched and painted. This serves as a library of ideas and environments for his personal and professional work. Landscape painting has captured his imagination and he enjoys studying old masters from the 16th – 19th centuries. This deep appreciation informs his palette and choice of subject matter. Tiemens' current focus is toward creating romantic landscapes with dramatic use of light and shadow. Now living in Sausalito, California, his work has been shown in galleries and exhibitions around the world.
He is available for private commissions and is represented at Holton Studio Gallery In Berkeley, California.
October 2021
Recent Boldbrush Interview talking about process, influences and recent works. This includes a conversation about working with water-soluble wax paints for landscape painting on panel.